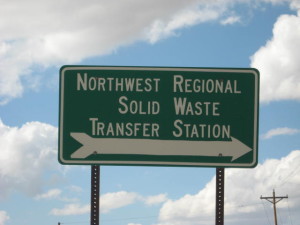 107 Hasler Valley Road
Gallup, NM  (505) 863-5776
Monday thru Saturday 8:00am to 5:00pm (last load 4:30)
Closed Sunday
Here's what you can take to the Transfer Station:
ALUMINUM: cans as well as (clean) baking pans and foil; NO food residue, please!
CARDBOARD: corrugated only. We also accept brown paper (shopping bags, etc.); no waxed cardboard or other paper.
PAPER: white & color paper, mail, catalogues, magazines, shredded paper, soft bound books, phone books, paperboard (floppy, pressed material-cereal boxes, paper towel rolls).
PLASTICS: # 1 & # 2 plastics- NO food or oil (or other) residue, please!
STEEL/TIN CANS: labels are okay, but NO food (or other) residue, please.
ELECTRONIC WASTE: Computer servers, flat-screen monitors, printers, scanners, copiers, fax machines, phones, microwaves, computer mice, keyboards & small appliances.
---
Red Rock Ballon Rally Photo
Courtesy of Bruce Schuurmann