Open Monday-Saturday
8:30-5:30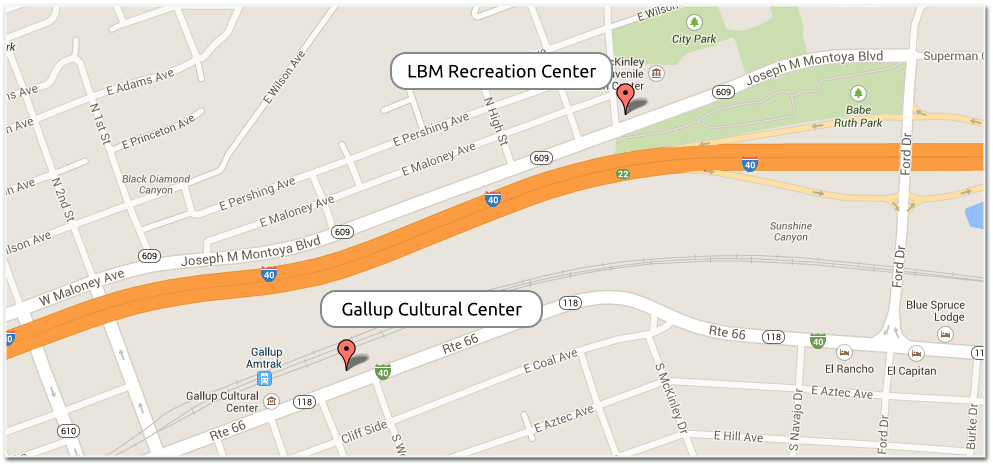 Larry Brian Mitchell
Recreation Center
701 Montoya Blvd.

Ford Canyon Park



ACCEPTING:
CARDBOARD
INCLUDE:
*Corrugated cardboard (3 layers with an inner wavy layer); dry, no residue
*Brown paper (shopping bags, heavy packaging paper)

DON'T INCLUDE:
*Waxed cardboard
*Other paper products
MIXED PAPER
INCLUDE:
*Junk mail, catalogs, brochures
*Paper (white, colored, shredded, computer, fax)
*Envelopes (with & without plastic windows)
*Newspaper, magazines
*Soft bound books
*Phone books
*Paper egg cartons
*Paper towel/toilet paper rolls
*Grey board (cereal boxes, six-pack containers, paper towel rolls)
DON'T INCLUDE:
*Aseptic cartons (juice, milk, soup, broth, and ice cream containers)
PLASTICS
INCLUDE #1 and #2 Plastics
Soda, water, salad dressing bottles, berry containers and detergent bottles, milk jugs, shampoo bottles, food trays
DON'T INCLUDE:
*Plastics #3-#7 (yogurt containers, plastic cups, plastic bags, most prescription bottles)  Plastics #3-#7 can be dropped off at these Albuquerque locations
TAKE PLASTICS #2 & #4 (shopping bags & plastic wrap around items such as paper towels) to the drop-off for plastic bags at your local grocery store.  Make sure it has a recycle code on the bag
STEEL/TIN CANS
INCLUDE:
*Cans such as soup, beans & dog food cans
(Most cat food cans are aluminum, not steel, to check place a magnet on the can, if it sticks then it's steel).
 ALUMINUM
INCLUDE:
*Cans
*Baking pans and foil 
*Cat food cans-most are made of aluminum- to check place a magnet on the can, if it does not stick then it's aluminum.
---
Red Rock Ballon Rally Photo
Courtesy of Bruce Schuurmann