Come to the Grand Opening of
The Recycling Depot
Saturday, April 18
11am-1pm
Larry Brian Mitchell Recreation Center 
(Click the What & Where to Recycle tab to see a map)
Check out The Recycling Depot, a new educator's resource, that houses a variety of recycled material for use in school and community projects. Learn about local recycling opportunities while enjoying refreshments.  See the flyer
---
Earth Day 1970-2015
The History of Earth Day
The first Earth Day was celebrated in 1970 as the brain child of Wisconsin Senator Gaylord Nelson to help bring environmental issues into the political mainstream.  Nelson envisioned it as a "teach-in" similar to the protests of the Vietnam War.
Prior to 1970 there was no Clean Air Act, no Clean Water Act, no EPA. There were no legal or regulatory mechanisms to protect our environment.
---
Eight months later, December 1970, Congress authorized the creation of a new federal agency to tackle environmental issues, the U.S. Environmental Protection Agency.
---
The First Earth Day Event at University of Pennsylvania

Linda Popelish, a founding member of MCRC, was a sophomore at U of Penn in 1970 and attended the first Earth Day.  In college her eyes were opened to the power of people to affect change.  Her original cause was the No Nukes movement.  Linda is now very active in recycling efforts and was inspired by her mother's philosophy of life: "use it up, wear it out, make do, or do without."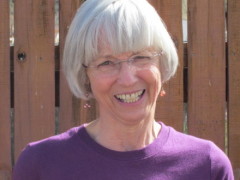 "I hope we all remember that, every day, each of us has the power to do good with our choices–what we buy, how we travel, whether we throw something away or recycle it, what we tell children."
---
Join with Other Concerned Gallupians-
Commit to Improving Your Space

on the Planet
---
Amanda & Karen         Barbara & Sheryl         Becky         Carolene                    Coralee
---
Make every day Earth Day!!
---
Chester                Ella                    Jenny, Scott, Paul & Chloe         John               Jutta
---
Start Where You Are!
---
Lydia & Carolyn         Marcia & Barry            Marla        Megan & Ellen       Melanie
---
Commit to do ONE additional thing
to help conserve the Earth's resources!
---
Pat                            Paul & Joyce             Phoebe, Ilias & Athena         Rachel      Ramone
---
YOU make a difference!!
---
Rob          Ryan, Natasha & fam      Shafiq, Rebecca & Sera     Thomas & Phillip        Victor
---
Let's make this a meaningful
Earth Day!